A contractual lexicon.
Contractual documents
The contract flow can be seen as such: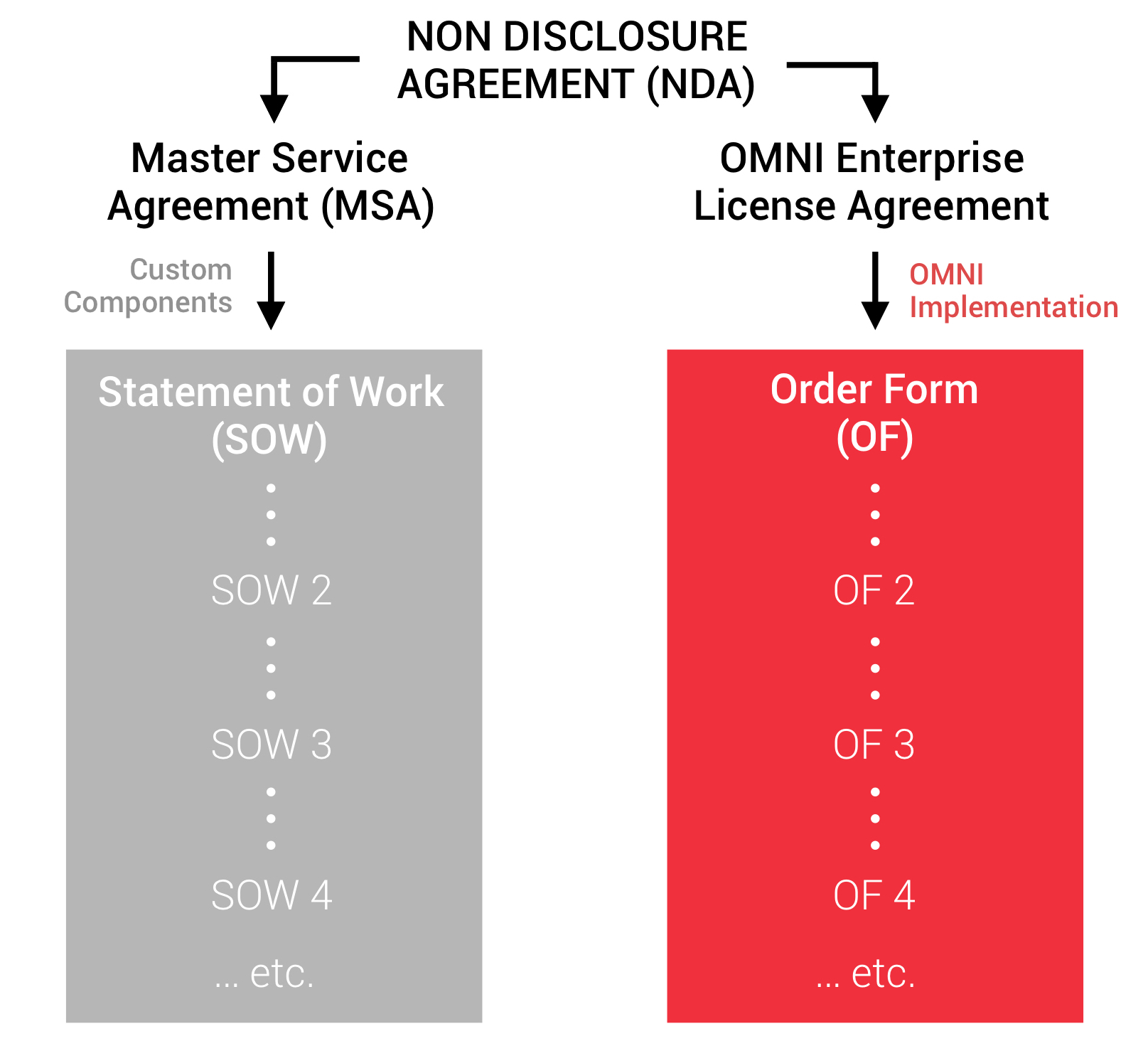 NDA (Non-Disclosure Agreement)
Before signing a contract, a NDA (Non-Disclosure-Agreement) is needed in most cases in order to save both sides interests.

MSA (Master Service Agreement)
Defines how the two companies will do business together.

SOW (Statement of Work)
Describes the work to be performed for the client. Note that the MSA defines the "how" and the SOW defines the "what" of the work.

CO (Change Order)
Documents any changes in scope, budget, timeline, assumptions or any other deviation from the current SOW.

OF (Order Form)
Describes the licensed software components to be provided to the client, normally sold as a 12 month license period.

PR/PO (Purchase Request/Purchase Order)
Usually for bigger companies this is how they reconciliate internally between the working team, procurement, finance and legal. A PR is emitted (usually containing information coming from the SOW as well as cost justification e.g. detailled timesheet for T&M) and after validation a PO is received which allows us to emit the invoices.
You can read more here.